CB isn't amateur radio, obviously, but I feel that it deserves a mention. Long gone are the so-called bucket mouths and the music. Now, you can enjoy sensible conversations and even make new friends on the mostly-quiet channels.
There are a few of us in the Worthing area of West Sussex who chat on UK channel 26. If you're in or passing through Worthing, and you have a CB radio, try calling on 26.
I have a President Ronald 10/12 metre FM AM radio which, when opened up, as mine has been, covers 24.700 to 30.100 MHz. That's all CB channels plus the 10 and 12 meter amateur bands. On FM, the RF output is a healthy 35 Watts (*note1).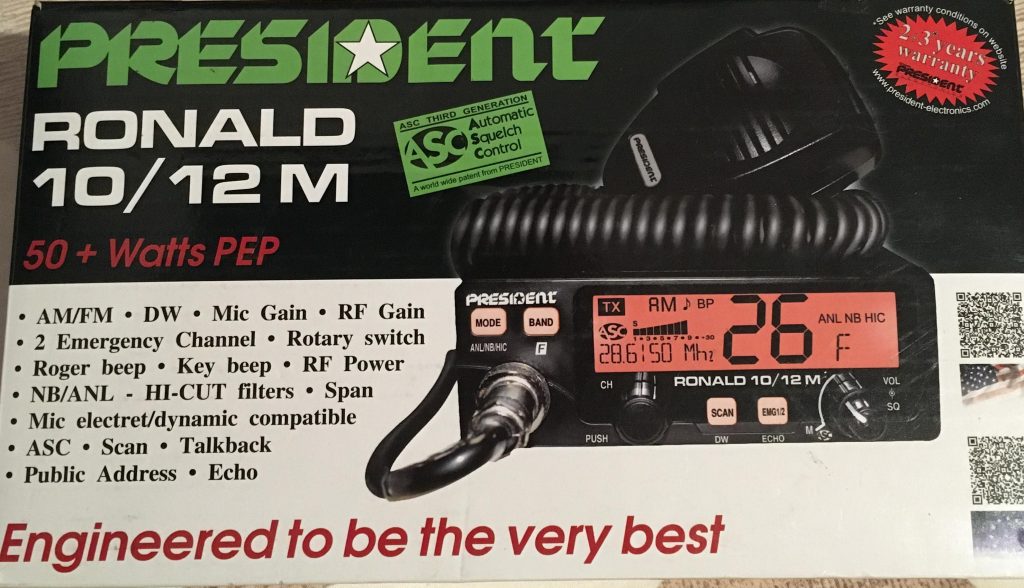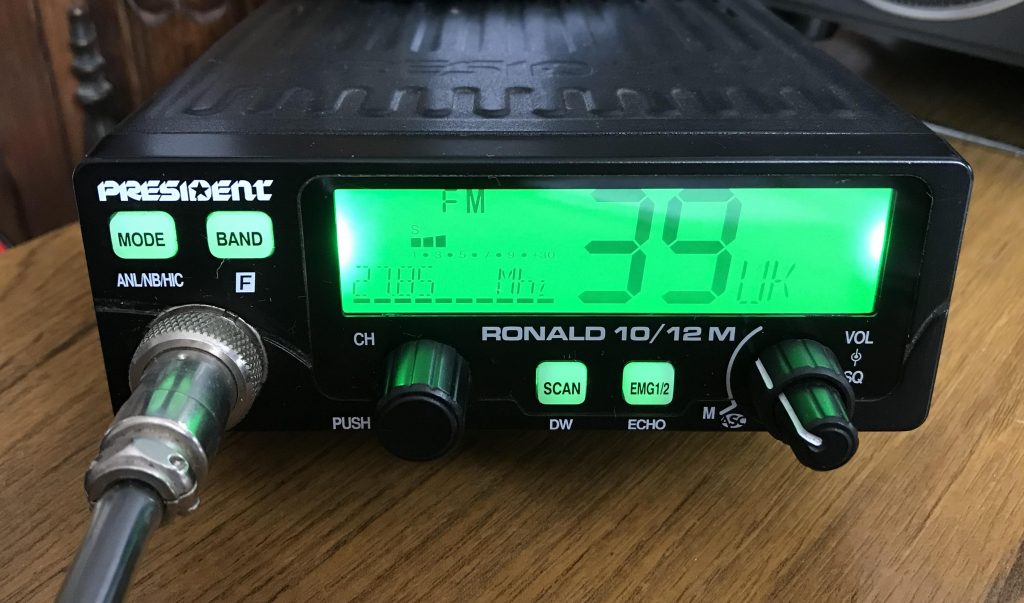 Not everyone with an interest in radio communication has an amateur radio license. This is where CB radio comes in. Anyone can enjoy the hobby and many go on to become licensed. It's great to chat with licensed and non-licensed people on the 11 metre frequencies. Thankfully, there's no more 'them and us' as there used to be from some old boy amateurs.
SSB FM AM modes.
It is now permissible to use SSB on UK CB frequencies. This Information from Ofcom explains everything. As far as I know, AM is NOT allowed on any CB frequencies. Having said that, there are quite a few AM CBers around!
Cybernet Beta 2000 + Burner.
Just found this is the loft. It's a Cybernet Beta 2000 strapped to a Ham International LA60 linear amplifier. I've tested it, on a dummy load, obviously, and it works! I've had a listen around the channels and the receiver is lively enough.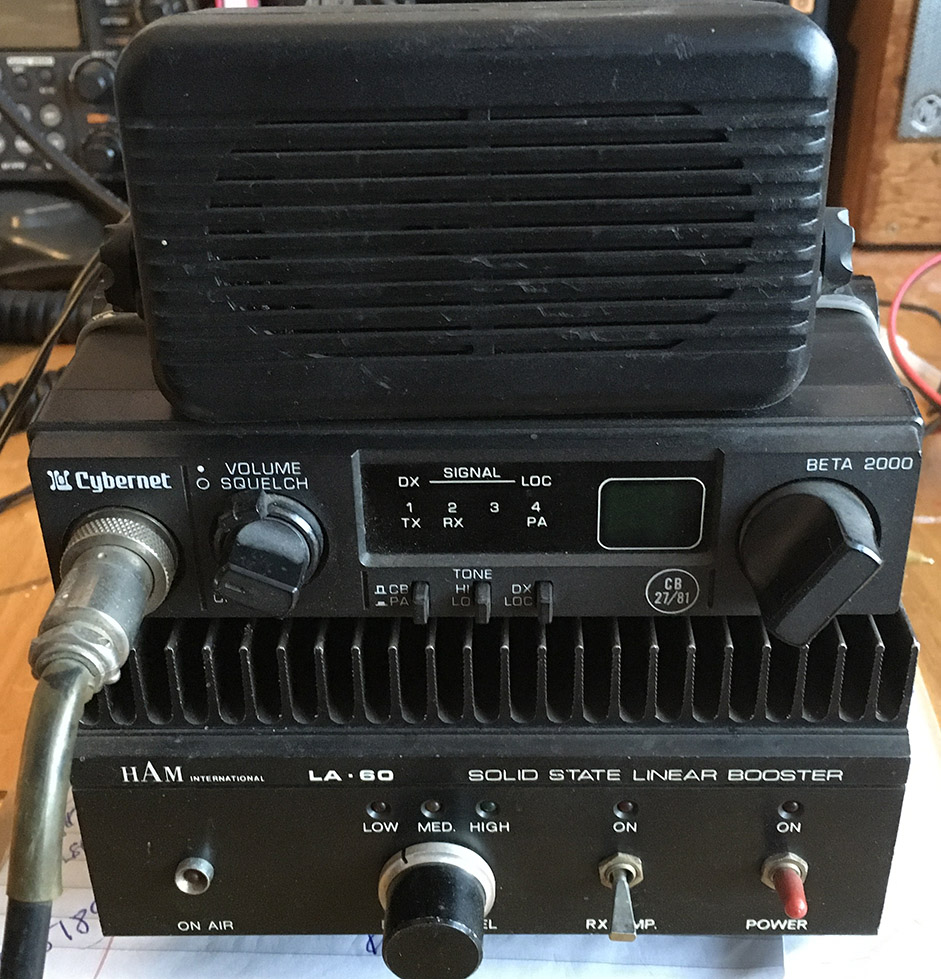 *note1: The maximum power permitted on CB frequencies is 4 Watts. This restriction does not apply to the amateur bands.