I've been given a software defined receiver. Thanks, Brian! It's an SDRplay RSP2pro. This is a fantastic piece of kit.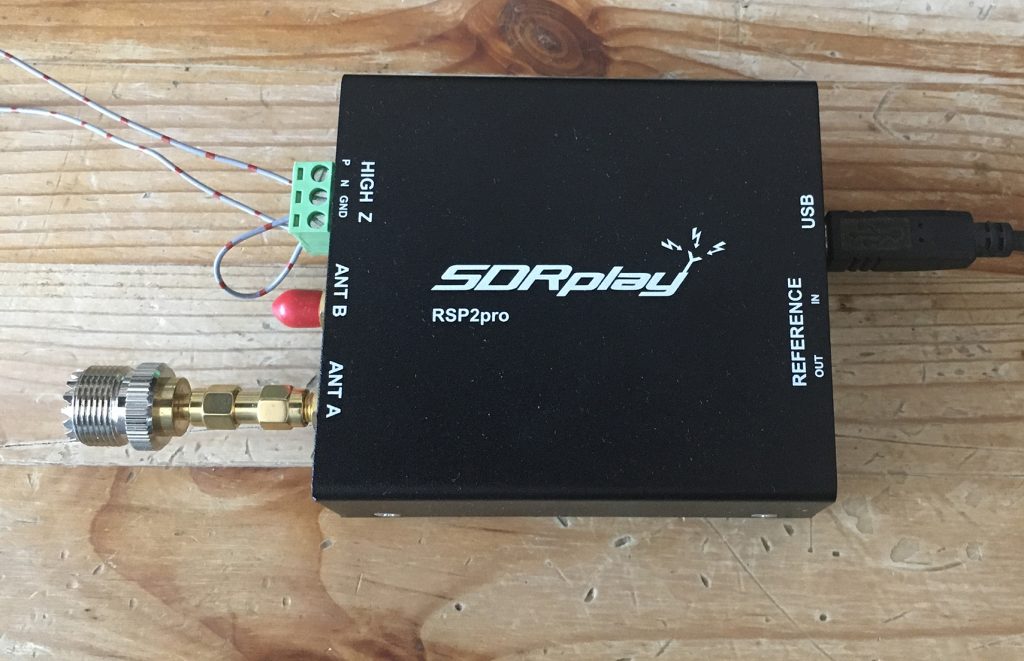 It wasn't my intention to check out the terrible interference at my QTH, so I was amazed to see this interference all over the 80 metre amateur band! The incredibly strong pink lines, S9+ are about 50kHz apart, possibly from ADSL.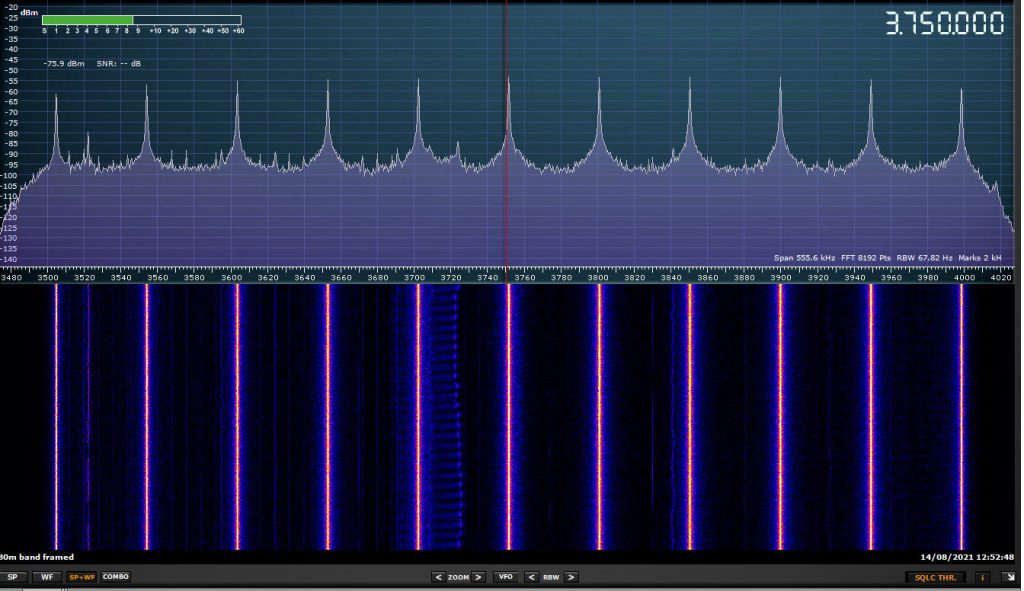 Below is the SDR with a high pass filter in line. This attenuates the entire medium wave band, 500kHz to 1.7MHz, by 50dB or more. The reason I'm using a filter is because medium wave stations on my Miniwhip active antenna are incredibly strong.  So strong that they break through on the short wave bands. Our local medium wave transmitter is 5.8 miles away, line of sight. Yes, the SDR does have a built-in filter but I'm using the external one as I prefer it. In fact, I often have both switched in.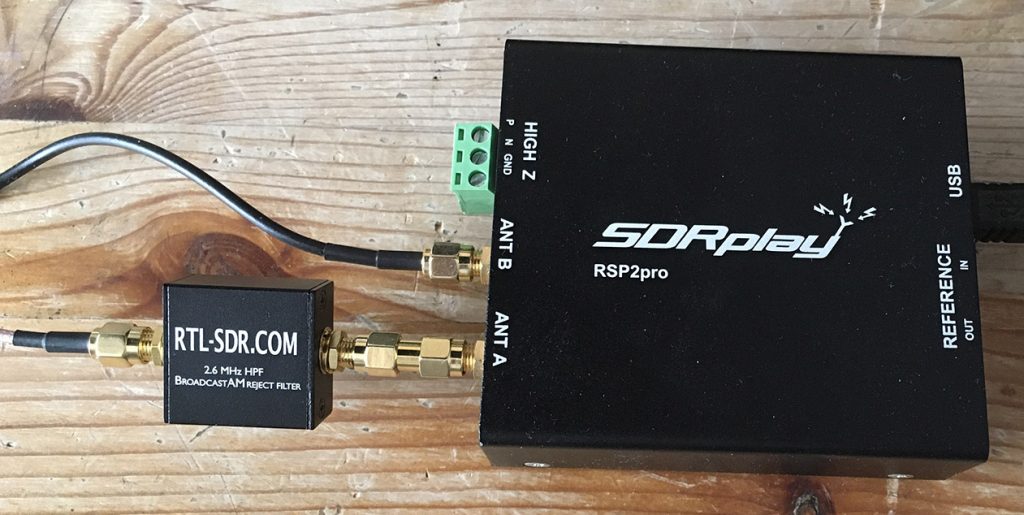 I also use the high pass filter on my Lowe HF150 communications receiver.