Two Metres then.
The two metre amateur band used to be a hive of activity. Here in Worthing and the surrounding area, there were TV engineers in their vans all keeping the local repeater busy. As well as mobiles, there were many base stations using the repeater. Very often, I'd hook up with someone on the calling channel only to find that there were no available working channels.
Two Metres now. 8-6-20.
These days, two metres is relatively quiet. However, we now have a new repeater GB3RW. I've already installed an old two metre rig in the car so, after many years, I'm mobile again. I hope to encourage others to do the same and keep the new repeater busy. The old days will never come back, but I'm sure we can liven things up once more.


I've dusted off my old Alinco DR-605 two metre – 70cms radio, shown above, and installed it in my car. Our local repeaters, GB3RW and GB3WO, are now stored in the memory. Mobile operation is going to be fun on two and seventy.
Update: 20-6-22.
Sadly, the two metre amateur band has remained somewhat underused. There are one or two local nets and GB3RW  is doing well but the band is pretty quiet. Perhaps it's better in other parts of the U.K. I'm now using Anytone AT-778UV radios in the car and in the shack.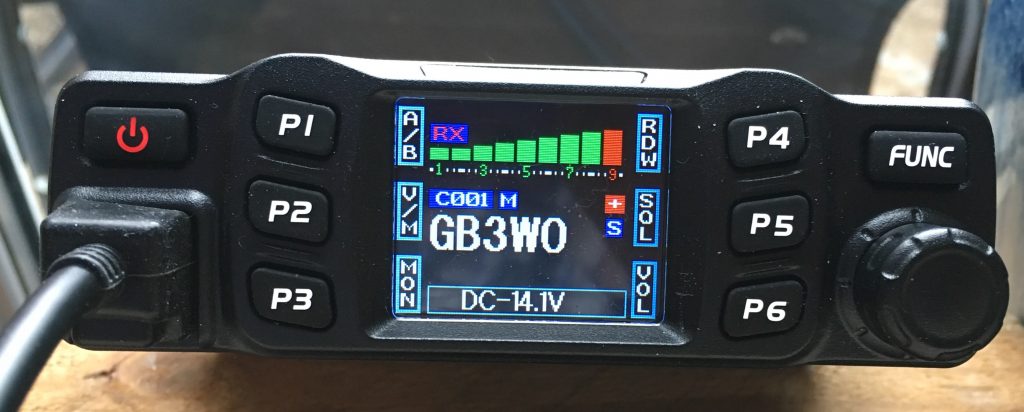 I won't give up on 2m or 70cms as I have regular simplex QSOs on both bands. But I do miss those busy days.