VINTAGE RADIO INFORMATION SITE.
I DO NOT REPAIR RADIOS.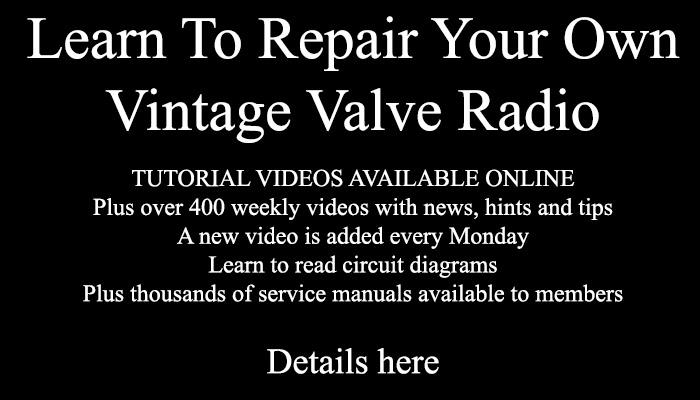 SOME LOVELY OLD VINTAGE VALVE RADIO PHOTOS
Identifying vintage valve radios isn't always easy as makes and model numbers can either be hidden or non-existent. The photos below might help you to identify your radio so scroll down the page and take a look. Click on the photos to view larger images. I took most of the photos in my workshop but some were sent in by visitors to the web site. As far as I know, none were taken from the internet. If I'm wrong and you discover one of your photos, please let me know and I'll remove it. My thanks goes to all those who have contributed. By the way, I regularly add photos so keep an eye on this page.
AMPLION RADIOS
BUSH RADIOS
BUSH RADIOS
BUSH RADIOS
BUSH RADIOS
BUSH RADIOS
BUSH RADIOS
CIVILIAN RADIOS
COSSOR RADIOS
DECCA and DEFIANT RADIOS
EKCO RADIOS
EKCO RADIOS
EKCO ROUND RADIOS
ETRONIC RADIOS
FERGUSON RADIOS
FERRANTI RADIOS
GEC RADIOS
HMV RADIOS
HMV RADIOS
KB RADIOS
KB RADIOS
MARCONI RADIOS
MARCONI RADIOS
MURPHY RADIOS
MURPHY RADIOS
MURPHY RADIOS
MURPHY RADIOS
TESLA RADIOS
PORTADYNE RADIOS
PHILCO RADIOS
PILOT RADIOS
PYE RADIOS
PYE RADIOS
PYE RADIOS
RAP & RI RADIOS
ULTRA RADIOS