GB7CQ
70cm Digital Repeater Worthing
Technical Information.
Licensed: 12 October 2020
Operational from: 16 October 2020
TX and RX: Motorola GM360 radio
UHF Duplexer: Procomm
Logic: Raspberry Pi and STM32DVM modem.
Antenna: Sirio GP365-470C tuned for the 70cm band.
Feeder: RG214
Power output: 6.5 dBW
Repeater keeper: G4WTV
Output frequency: 439.6125 MHz RX Frequency: 430.6125 MHz
Hardware donations.
The Motorola GM360 radio system donated by Andy G3UEQ & Roy G4WTV. Raspberry Pi and STM32DVM modem donated by G4KLX. Procomm UHF Duplexer donated by G4WTV. Antenna and other ancillaries from generous donations by local Amateurs.

Activity on GB7CQ.
See what's happening on the repeater. Link to GB7CQ dashboard: gb7cq.ddns.net:8080
Repeater time out.
When you switch your radio on, you might not hear anything. This is because the repeater has a 20 minute time-out.  You will need to fire the repeater up to listen.
GB7CQ: Predicted coverage map.
After the demise of our local 70cm DSTAR repeater (GB7JH) some time ago, we now have a new repeater up and running. This has been welcomed by local radio amateurs as the under used DSTAR mode has been brought back to life. The predicted coverage map for GB7CQ is shown below. Signal reports received so far have been most favourable, which is encouraging considering the height of the antenna is only 10 metres above ground.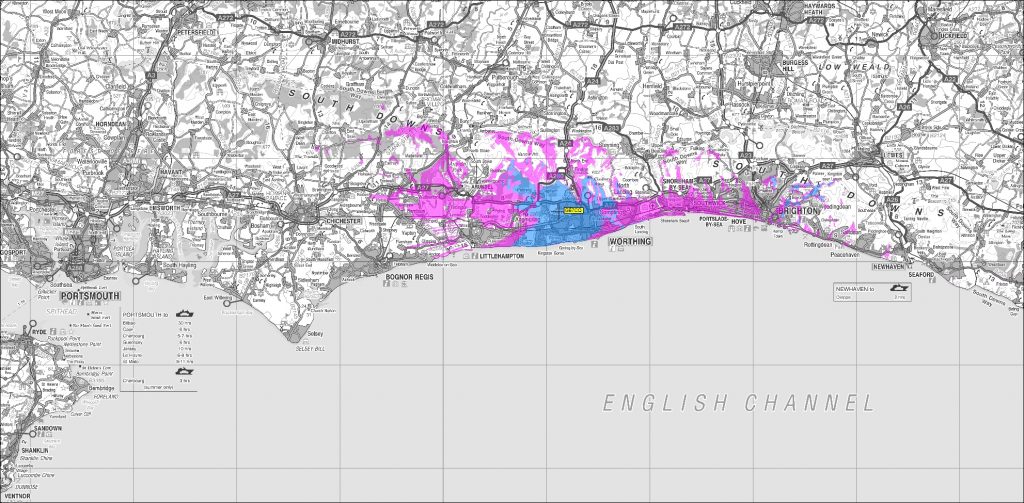 What can you hear and connect to?
By popular demand DMR has been enabled on the repeater. DMR has the ability to have two simultaneous radio conversations on the repeater and these are known as Slot 1 and Slot 2.
This repeater uses the BrandMeister Network. Due to recent misuse of the repeater, only certain Talk Groups are permitted, so the recommended Fixed code plug is as follows: Time Slot 1 – This is for local use only using TG9 and TG234108 (Repeater Local Group). Time Slot 2 – TG2350 (UK Wide Centre of activity) and TG23526 (Hubnet). You can also use TG235, TG23510, TG2351, TG2352 and TG2353 on Slot 2. Using TG9 on the repeater with slot 1 will result in no connection to any networked group. For further information read the BrandMeister Network United Kingdom Wiki. To QSY to other groups, simply use any other talk group as a dynamic – user activated call. Please disconnect when you have finished. The Parrot or EchoTest is enabled on Slot 1 only, by making a private call to 9990
Please note that the repeater is not capable of simultaneous transmissions with two different modes, it's one or the other. If the repeater seems to be busy but you're not hearing anything, it's because another mode is in use, so wait for a moment to use your mode of choice.
Some info about the new logic.
The new repeater logic is based on a Raspberry Pi in order to make it future proof. The Pi has a STM32 modem fitted from repeater-builder.com which is a Multi-Mode Digital Voice Modem that gives new life to repeaters by allowing them to become internet compatible and many other possible enhancements. The STM32 has an on-board microcomputer, so there is no need for a separate Arduino or another processor board as all the linking is carried out in conjunction with the Raspberry Pi which runs Pi-Star, a software development by Andy – MW0MWZ, Jonathan – G4KLX, Hans – DL5DI and Kim DJ5VH. The whole new logic was donated by Jonathan – G4KLX who resides here in Worthing and is of worldwide fame for MMDVM development.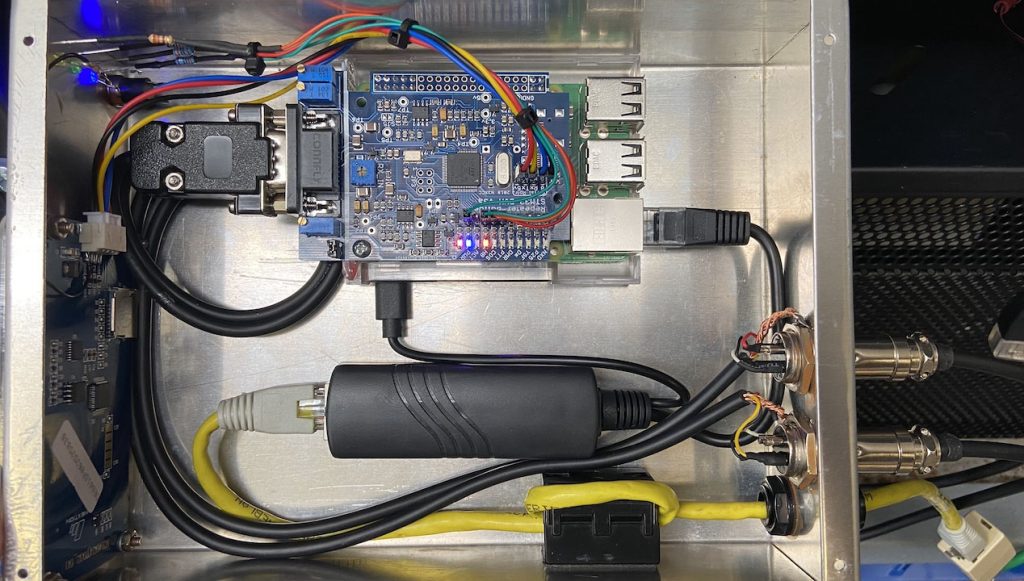 Please note
DSTAR and DMR cannot be used at the same time. If the repeater is busy but you cannot hear anything, it's probably because a different mode is in use. There is a network hangtime of 10 seconds at the end of the last transmission before either mode can be used.
Photos below…
Bench test, repeater logic and dashboard.
Photos below…
The repeater installed in the cabinet.
Photos below…
Logic internals. The Spectrum analyser plot of the high pass filter.  The Spectrum analyser plot of the low pass filter
Photo below…
The Procomm duplexer under test.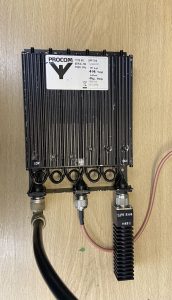 The antenna.
Sirio GP365-470C tuned for the 70cm band.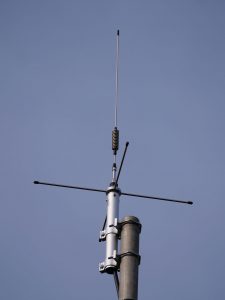 Basic information about DSTAR repeaters.
Start your reading here – https://icomuk.co.uk/What-is-D-STAR