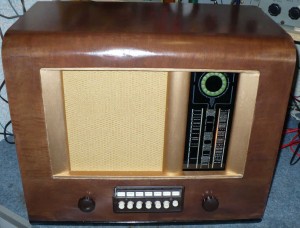 RADIO SPECIFICATIONS
Manufactured from 1946
Long and Medium Wave
Valves – ECH35 EF39 EBC33 EL33 IW4/350
AC Supply
Bush PB83 Service Manual HERE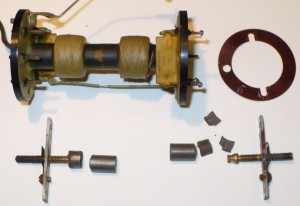 BUSH I.F. TRANSFORMER PROBLEMS
This type of IF transformer, which was used in many of the early Bush radios, has an inherent problem – the dust iron cores either break or become detached from the brass adjustment studs. Removing the transformer from the aluminum can is bad enough, and effecting a repair is a lengthy process and quite a fiddle. I use Araldite to glue the cores onto the brass studs. Obviously, they must be perfectly lined up and held in place while the glue sets.
VINTAGE RADIO INFORMATION SITE.
I DO NOT REPAIR RADIOS.