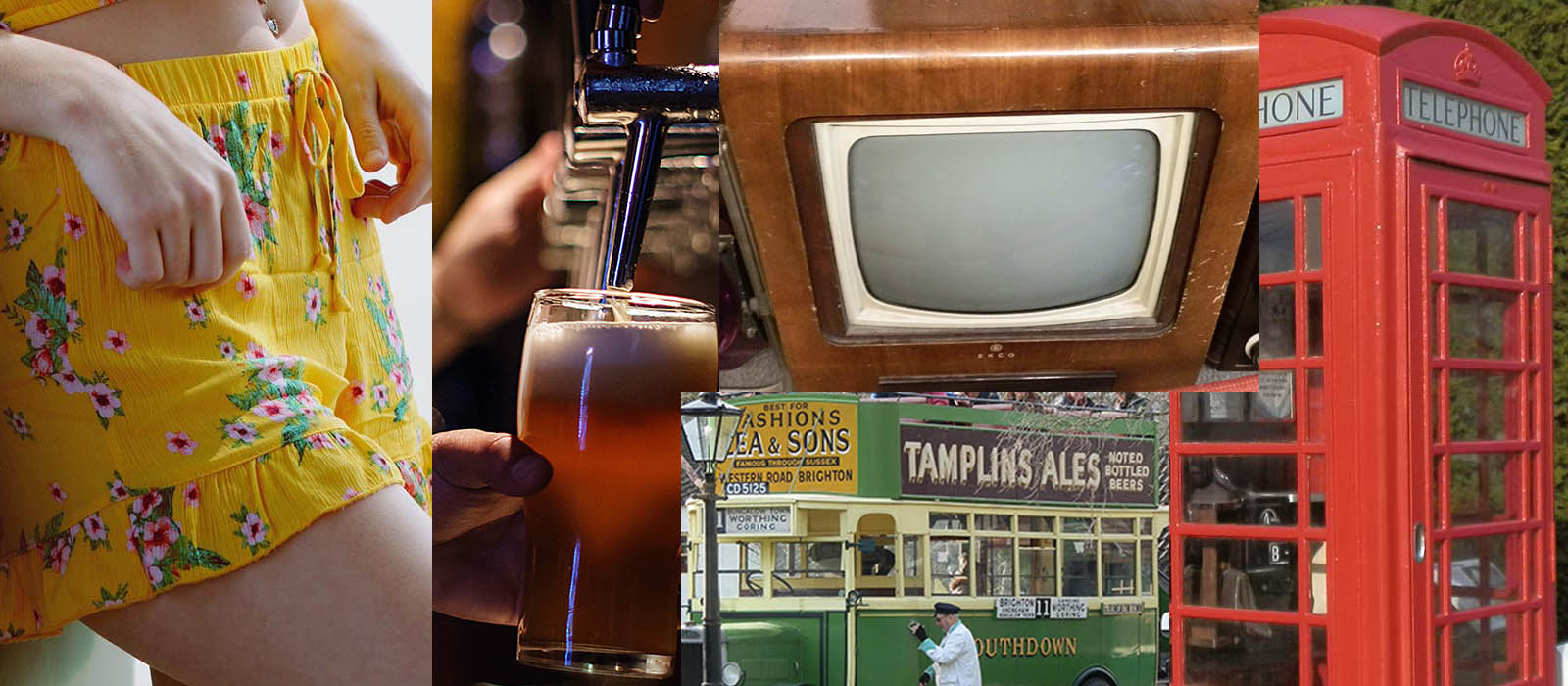 I intend to carry on with my videos, but I'll also be creating audio podcasts. The podcasts will be radio-related stories or anecdotes rather than technical instruction. The content will cover pirate radio, amateur radio and vintage valve radio. But there's more…
FUN AND NOSTALGIA
I'm also going to talk about the 1960s and 70s… and possibly the 50s! There will be stories and anecdotes about the cars, the night clubs and pubs, the pretty girls, the music, the parties… I was there, and I have some interesting musings to impart!
If you like my Podcasts, I'd really appreciate it if you could follow me. The more likes and followers I get, the more people will find me. Thanks!
PODCASTS COMING SOON
A evening in an early 1970s nightclub. To be released on Sunday 22nd September 2019.
I'll take you to an English night club where we'll check out the drinks, the fashion and – most importantly – the girls! There's one very lovely blonde girl who… Er… There were many small nightclubs in towns across the UK in the 1970s. Sadly, they've disappeared. What were they like? I'll tell you in this latest episode.
PODCASTS AVAILABLE NOW
An evening in a 1960s British pub.
Come and spend an evening with me in a 1960s English pub. We walk through the door when the pub opens. We meet the barmaids, the locals and regulars drift in, the juke box plays… In this episode, I spend an evening chatting, drinking beer and people watching. This should be interesting as I'll be chatting in first person, present tense.

The beginning of CB radio in the UK.
I had what was probably one of the first CB rigs in the country. It was the early 70s and I had an American AM rig. This was when no one else was on 27mHz. The band was quiet, until one evening when a voice emanated from the speaker…

Born in the fifties, living in the 21st century.
Our familiar policeman cycles past and waves, the postman delivers the second post of the day, a lady pops into a red phone box to make a call… England in the 1950s and 1960s was far removed from the 2000s. The workplace, the schools, fashion, mini-skirts, hippies, pubs, teenagers, music, love… step back in time with me!

Co-hosting a pirate radio show with 'The Girl'.
I'd never thought myself to be a DJ, until I met Kirsty. Known as 'The Girl' she was a DJ on a London pirate radio station. She had her own studio, she was professional, and when she asked me to co-host her weekly show with her, I couldn't believe it! This is the story of 'The Girl', pirate radio, the studio, the music, the beer… and me.

Cars Girls and Radios.
Cars, girls and radios… not a good mix? In this podcast, I recall the happy times during the 1960s and 70s when I had cars fitted with aerials, amateur radio and CB gear… and girls. I hope you enjoy my recollections of chatting on CB and amateur radio, visiting pubs and going clubbing and…. all at the same time?

Radio and Television in the 1950s and 60s.
Radio and television was very different in the 50s and 60s. There was one TV channel, the BBC. There were three BBC stations on long and medium wave – news, classical music and light music. So, the youngsters flocked to Radio Luxembourg on 208. But that was only available at night. Then, the pirates arrived, Independent Television arrived… … and things changed dramatically.

Recollections of GWM Radio Worthing – part two.
Part two of the GWM Radio anecdotes is here! Part one was released on Monday 15th July 2019.

The early beginnings of an apprentice radio and television engineer.
I was only fifteen when I started work. Fun in the radio and TV workshop, fun in the pubs and clubs… life couldn't have been better! From my initiation in a cardboard box with a fan heater to losing a customer's television… being an apprentice was all go!

Recollections of the Marine Trawler Band.
Many years ago, I was a marine radio engineer working on the boats. Do you remember listening to coastguard stations and ships on the Trawler Band? Niton Radio, Humber Radio, Dover coastguard…  I'll be recalling some of my visits to various boats to sort out their radio gear, some of which ended up in the sea! I'll also be recalling the many hours I spent listening (and talking) on 2182kHz on the trawler band.

Recollections of GWM Radio – part one.
I spent many happy hours in GWM Radio, an army surplus shop in Worthing. Here are a few of my recollections of that amazing emporium.

CCF Pirate Radio Memories.
Recollections of the CCF, Combined Cadet Force, radio communications on 5330kHz Delta Oscar. Pirates, authentication codes, 19 sets, regular nets… They were happy days!

Echo Charlie Pirate Radio.
This is my first podcast about the happy days of pirate radio on the short wave band known as Echo Charlie 6.6 mHz. Many radio amateurs began their radio hobby as pirates using WS No 19 set radios on Echo Charlie. Here, I talk about those heady days.

FEEDBACK
Let me know what you think of the podcasts. Which ones do you like or dislike. What do you want more of? Please email me.
My Podcast page.
RSS FEED:  https://feed.podbean.com/radioray/feed.xml
Copyright-free photos and music.

The photos I use are either mine or come from https://unsplash.com/
Music I use in some episodes is from https://www.fesliyanstudios.com/
Back to the 1960s 70s and 50s sexy English girls mini-skirts music beer pubs clubs cars nightclubs the workplace radio television women love and much more…