It's often helpful to see a picture of the chassis layout when repairing or restoring a vintage valve radio. For those who wish to restore their own radios, the chassis photographs below might be of some help as far as component positioning and layout is concerned. You can click on a photo to see a larger image. I'll be adding more photographs as and when I get them, so do keep an eye on this page.
VINTAGE RADIO INFORMATION SITE.
I DO NOT REPAIR RADIOS.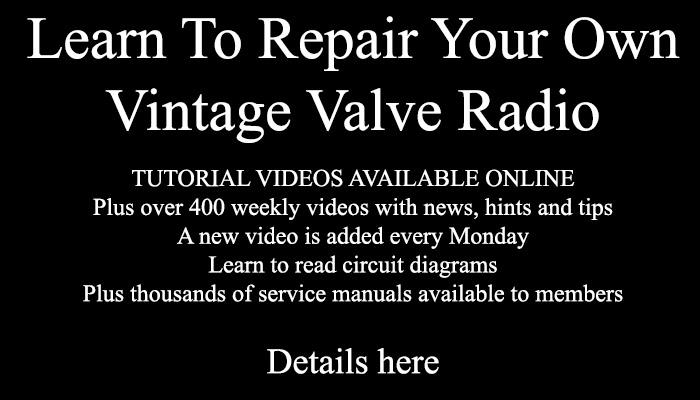 AMPLION DELEGATE
BUSH AC1
BUSH AC2
BUSH AC11
BUSH AC91
BUSH DAC10
BUSH DAC90
BUSH DAC90A
BUSH DAC90A EXPORT
BUSH EBS31
DECCA AW6
DERWENT JUNIOR
EKCO A110
EKCO U143
FERGUSON 391T RG
FERGUSON 454
FERGUSON 603
FERRANTI NOVA
FULLOTONE
GEC BC5639
HMV 1117
MARCONI T25DA
MURPHY A90
MURPHY A96
MURPHY A186
PILOT LITTLE MAESTRO MODEL 10
PYE 18A
PYE 48A
PYE BLACK BOX AMPLIFIER
RAP 846
SELMER ZODIAC TWIN THIRTY AMPLIFIER