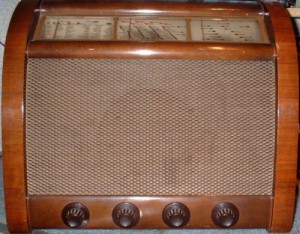 Here's a lovely old radio manufactured in 1950 by GEC. Covering long wave, medium wave and short wave bands (49 to 13 metres) this is a real gem.
RADIO SPECIFICATIONS
Manufactured from 1950
Long Medium and Short Wave
Valves – X61M W61 DH63 KT61 U50
AC Supply
Service Manual HERE
VINTAGE RADIO INFORMATION SITE.
I DO NOT REPAIR RADIOS.