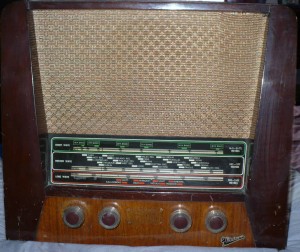 This Marconi T38A needs some cabinet restoration but it will look beautiful when it's finished. A lovely restoration project, I'm looking forward to getting started on this one.
RADIO SPECIFICATIONS
Manufactured from 1953
Long Medium and Short Wave
Valves – X148 W148 DH149
N148 U148
AC Supply
Service Manual HERE
VINTAGE RADIO INFORMATION SITE.
I DO NOT REPAIR RADIOS.