I ONLY REPAIR BRITISH VALVE RADIOS FROM THE 1940s AND EARLY 50s
You might be wondering why there are so many types of equipment listed below that I don't repair. The reason is that I'm kept extremely busy with British vintage valve radios from the 1940s. I have to draw the line somewhere!
Back in the 60s, when I worked for a radio and TV company, I repaired Philips radios and car radios and transistor radios and televisions and radiograms and tape recorders and just about everything else they threw at me. I now work alone and, if I were to take on all types of repair work, I'd not be able to cope. In fact, I can barely cope with the work load as it is. So, I hope you'll understand if I can't help you with your particular repair. If you have  something  that I don't deal with, please don't ask me to 'just have a look' at it.
FITTING BLUETOOTH TO A VINTAGE RADIO
If you have a radio that is beyond repair, there is still an option open to you. I can fit Bluetooth technology to most makes and models of vintage valve radios. Rather than scrap your radio, you might give this option some thought. Learn more here.
PLEASE CONTACT ME BEFORE POSTING YOUR RADIO.
Apart from the equipment listed below, I'm afraid I can't help with the larger radios such as some of the heavy Murphy models, tombstones, jelly moulds and floor-standing consoles.
I DO NOT REPAIR…
RADIOGRAMS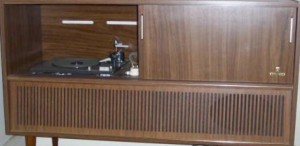 I don't repair radiograms because of the sheer size of them. I don't have a great deal of room in the workshop and, to be honest, I don't want to crawl around on my hands and knees beneath a huge piece of furniture. I'm afraid I can help if you remove the chassis and bring it to me. I don't deal with radiograms, full stop.
PHILIPS RADIOS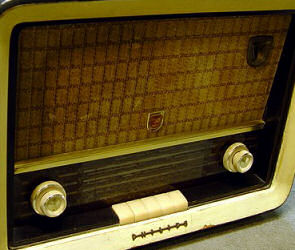 Someone once said there are two types of dial drives – Philips, and all the rest. Philips dial drives are a nightmare! But the main problem is that Philips used unique components in their radios. For example, most radios use the same type of volume and tone controls. Whether Marconi, HMV or Bush etc. the controls are more or less the same and can be interchanged. Philips controls are completely different and can only be replaced with the correct Philips parts.
TRANSISTOR RADIOS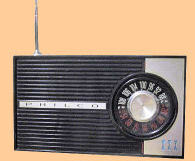 Sorry, but I don't repair any transistor equipment. I specialise in vintage valve equipment and have no spares for transistor radios, amplifiers or other equipment.
CAR RADIOS

I do not repair any types of car radios, whether they are vintage valve or transistor radios.
TAPE RECORDERS
I don't repair tape recorders because the parts, in particular the idler wheels and drive belts, are becoming increasingly difficult to get hold of.
CASSETTE TAPE RECORDERS
I don't repair cassette tape recorders because I don't like them! Seriously, they are not vintage valve radios so I won't touch them. Are they really worth repairing? Probably not.
MUSIC CENTRES
I do not repair any type of music centre, ghetto blasters or CD players. See reason above.
RADIOS WITH PIANO KEYS

I do not repair radios with piano keys – types such as Grundig and Orion with a row of piano key type buttons which select the various wave bands. These keys can and do cause major problems and, to be honest, and I just don't have the time.
VHF-FM RADIOS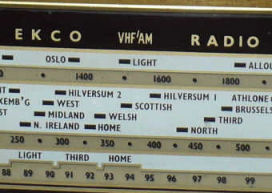 I don't repair radios with VHF-FM. The reason is that I only deal with vintage radios from the 1940s, not the later types. As I said earlier, I have to draw the line somewhere.
AMATEUR RADIO OR MILITARY EQUIPMENT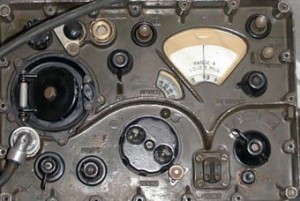 As much as I'd love to, I don't repair any type of military radio equipment or amateur radio gear.
AMERICAN AND FOREIGN RADIOS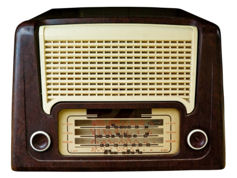 I do not repair American or any radios other than those made in the UK. Sorry, but I don't have the parts, the manuals or the time.
EARLY TRF RADIOS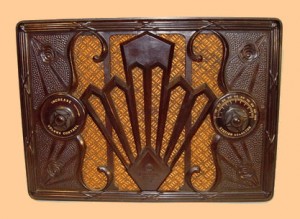 I do not repair TRF or 'straight' receivers because they can't easily be used as every day radios. They are difficult to tune in and often need very good aerials. They can also be expensive to repair.
RECORD PLAYERS
I no longer repair any type of record player or record deck because parts, such as idler wheels and cartridges, are virtually impossible to get.