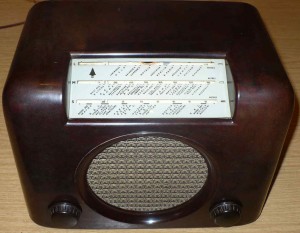 This AC91 radio is quite rare. It's similar in appearance to the DAC90 but it covers short wave as well as long and medium wave.
RADIO SPECIFICATIONS
Manufactured from 1946
Long Medium and Short Wave
Valves – CCH35 – EF39 – EBC33
CL33 – CY31- AC Supply
The service manual for this radio is available in the Members' Area here.
VINTAGE RADIO INFORMATION SITE.
I DO NOT REPAIR RADIOS.