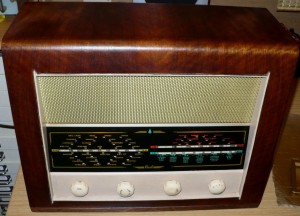 This is a lovely radio and it really does look and sound nice. The speaker is large and the bass response is quite amazing and very pleasant to listen to. I like this particular model because it's easy to work on with plenty of room beneath the chassis.
RADIO SPECIFICATIONS
Circa 1953
Covers Long, Medium and Shortwave
Service Manual HERE
VINTAGE RADIO INFORMATION SITE.
I DO NOT REPAIR RADIOS.